November 2012 Update
An update on progress building the new bunker along with other work. Photos by Tony Summerton, taken 22nd September.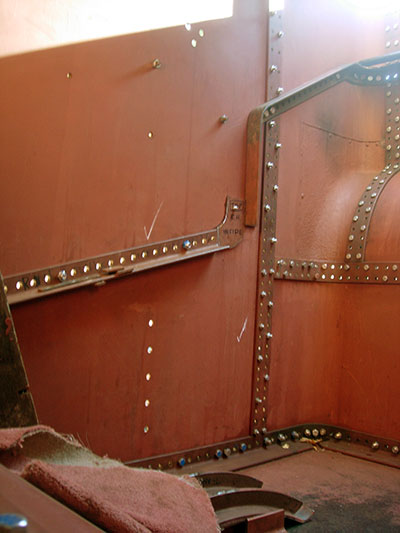 A view inside the right hand side of the bunker, showing the heavy sloping angles which will support the coal plate. The upper plate slopes down at 30 degrees to the horizontal, the lower plate at 15 degrees.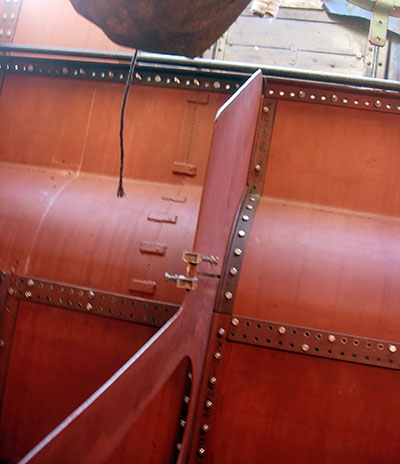 Looking up from the coal door aperture at the two longitudinal baffles in position in the water space of the bunker, along with their positioning angles, one on each side. Similar vertically positioned T- section angles which stiffen the rear bunker sheets have also been fabricated and drilled and are now in place.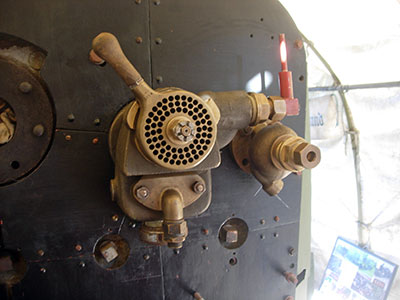 The brake ejector and blower valve (minus a couple of handles) temporarily in position on the backhead during the SVR Autumn Gala Weekend. High value items like these are not normally kept on site!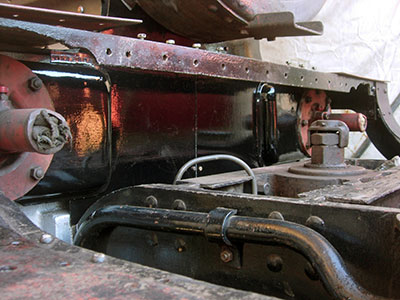 New cladding in place across the front of the cylinder casting. The
two meat-dish-shaped sections shown being fabricated in the June update are adjacent to the valves, with two flat sections in between.