4150 History
G.W.R. Large Prairie Tank Locomotive, built at Swindon Works in 1947 and entered traffic at Stourbridge Junction shed on 5th June of that year.
The Large Prairie 2‑6‑2 Tank locomotives were originally designed by G.J. Churchward, and introduced by the Great Western Railway in 1903 as a general purpose machine capable of taking on all a wide variety of passenger and goods work. The design was so successful that further batches were built with only minor modifications over the next 46 years. A total of 306 locomotives were built before production ceased with 4179 in 1949. 4150 is a member of the final batch of the 5101 class, and ran for only 18 years before being withdrawn from service in 1965. Like many Great Western locomotives, she carried the famous copper cap chimney and polished brass safety valve cover.
No. 4150 was built at Swindon Works in 1947 at a cost of £7,400 and entered traffic on 5th June of that year. She was sent new to Stourbridge Junction Shed to join others of her type for use on passenger services around the Midlands, and may be viewed by many SVR members as very much a local engine! From 1953 until 1962 she was allocated to various sheds in the West Country, namely Weymouth, Taunton, Exeter and Newton Abbott, where she was used on passenger, freight and banking duties on the Devon Banks, particularly Dainton. Following a period of nine months in store she was moved north, briefly stopping at Westbury before being allocated to her final shed, Severn Tunnel Junction, in 1962. This meant a move away from such delights as the Moretonhampstead Branch and the daily lightweight pick-up goods to Kingswear, to some very hard work in the smoky depths of the Severn Tunnel. While there she was used on local passenger trains and piloting and banking duties through the tunnel until being withdrawn in June 1965. She was then sold for scrap to Woodham Bros. of Barry along with several other members of her class from Severn Tunnel, namely 4110, 4115, 4121, 4144, 4156 and 4160. Most of these were subsequently purchased by enthusiasts and have now become familiar sights in preservation; with your support we can bring another of the Severn Tunnel bankers back to life.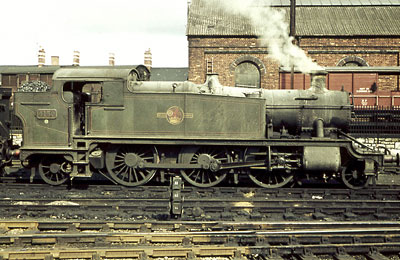 4150 Newton Abbott, 1961. Photo: Geoff Rixon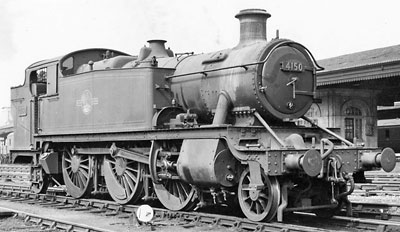 4150, Exeter St Davids, June 1960. Photo: P H Groom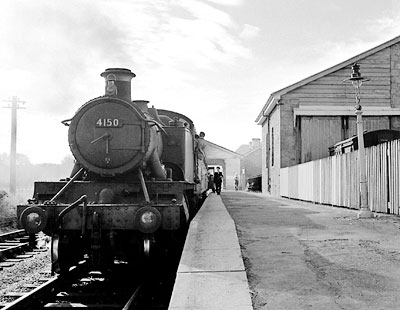 4150 at Mortonhampstead in 1958. Photo: Robert Darlaston