March 2020
Restoration update
As the majority of the boy's are of a certain age(!) and following government advice, we have called a halt to working parties at Bewdley for the time being, but we will review this every week.
After the sad death of John Whitcomb, it has taken a little time to get things organised, as John did a lot of the day-to-day work for the fund, one of which was the updates on the website. We will try my best to keep you up to date with our activity's.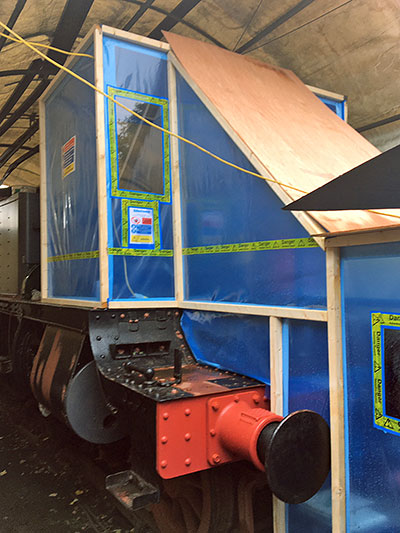 Asbestos removal around the cylinder block, that was recently discovered.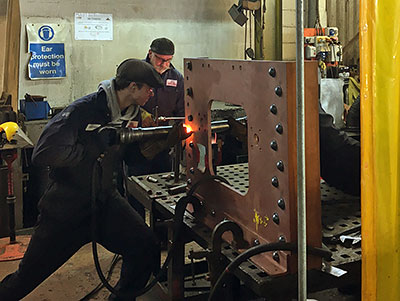 Riveting the frame stretcher at Bridgnorth. The heavily corroded original can be seen in the October 19 update.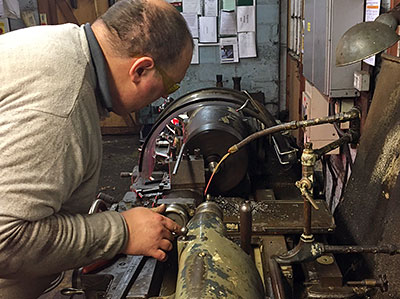 Ian Hollis (of the Bewdley wagon depot) lengthening the threads on a 3/4" whitworth bolts for the front buffer beam supports.