October 2019
Restoration update
Work on the boiler at Bridgnorth continues at a rapid rate, with all small stays replaced, and the longer crown stays removed and holes tapped. Work at Bewdley has included removal of the rear frame stretcher, further fabrication of cylinder and valve cladding, pipework (including machining of new brass flanges for the copper pipes), and the application of much paint.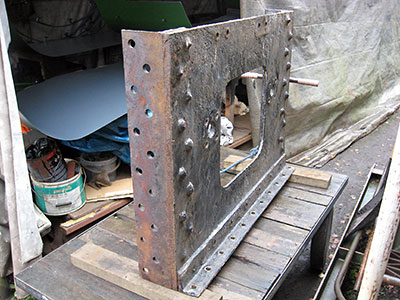 This heavily corroded frame stretcher has been removed from beneath the cab floor.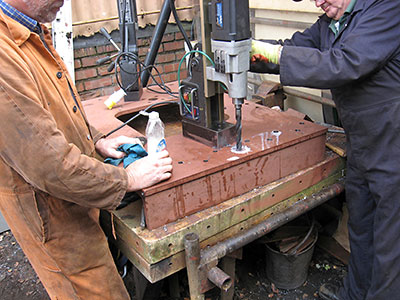 New angles have been temporarily tack-welded to the new stretcher, and the whole assembly is having 59/64" holes drilled ready for riveting, and subsequent machining.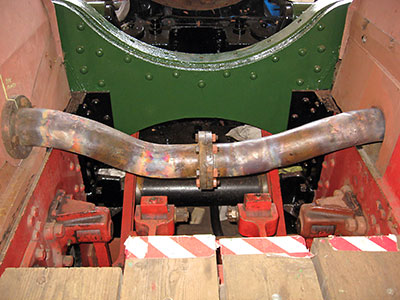 The large copper balance pipes between the side tanks have been annealed and re-aligned, having previously been a long way out of alignment.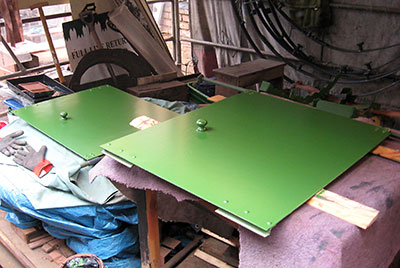 Numerous parts of the loco are now appearing in undercoat green - these are the sliding cab window shutters.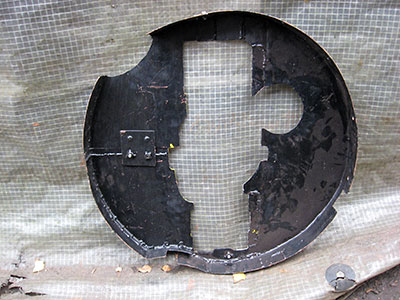 This shows the complex nature of the new cladding being fabricated for the rear of the left hand cylinder.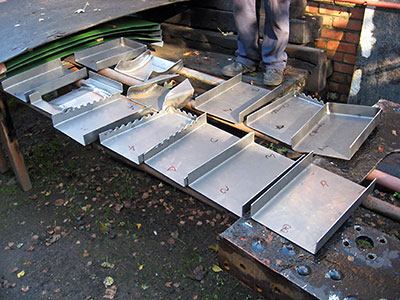 A set of new water dispersal trays has been made for installation below the clacks inside the top of the boiler. Behind, in green, are the new firebox cladding sheets. Photos: John Whitcomb.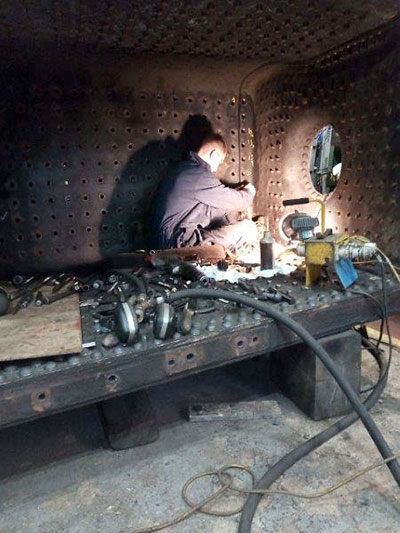 Copper patch screws being fitted in the inner firebox. Photo: Peter Willoughby.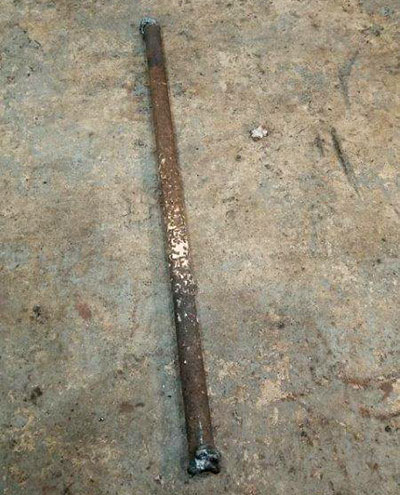 An old 24" firebox crown stay, all of which have now been removed. Photo: Peter Willoughby.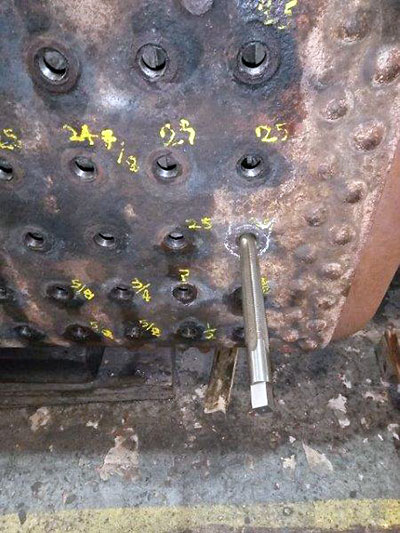 Preparing to cut the thread in the last of 160 crown stay holes. Photo: Peter Willoughby.