Restoration update - September 2010
Work has been progressed steadily over the Summer rebuilding the bunker as this series of images show. Photographed 26th September 2010.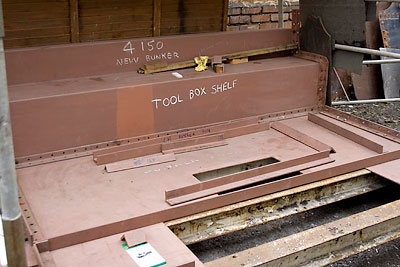 The front panel of the new bunker laying flat on its face - we're looking here at the inside of the coal space.
One of the internal baffles, which prevent water surge. This is the longitudinal one, partly cut to shape.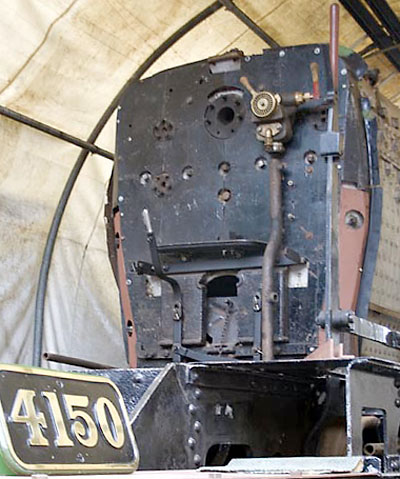 Looking up at the backhead with the brake valve temporarily in place.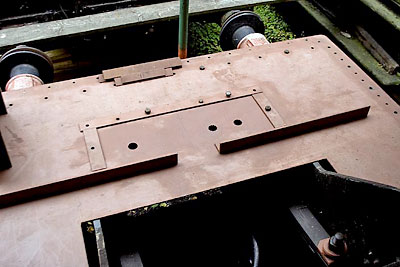 Looking down from the footplate at the new bunker base. 2" diameter holes have been drilled for the three water outlets.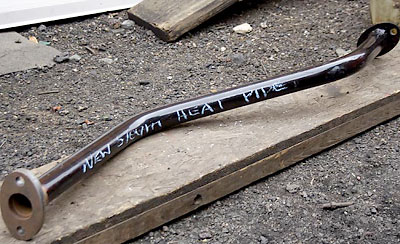 A length of brand new steam heat pipe. This section will provide
a connection between the copper pipe which leads to the steam heat
control in the cab, and the new steel pipework which is already in
place under the loco. Flange at near end yet to be finish welded.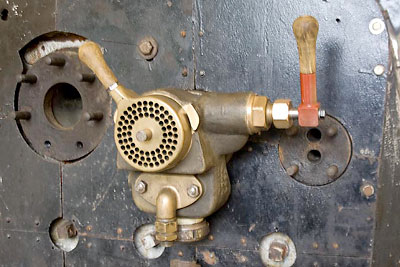 The new brake valve - virtually finished thanks to Dave Insull's skilful machining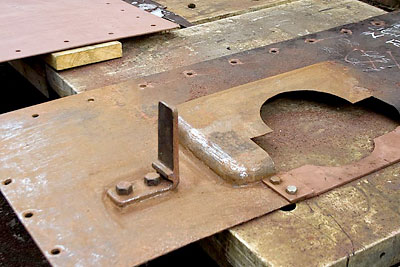 The Fireman's side front running plate which fits around the steam pipe. This one is original...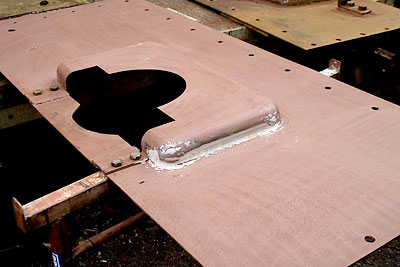 ..but the Driver's side didn't fare so well, so a complete new section is being built.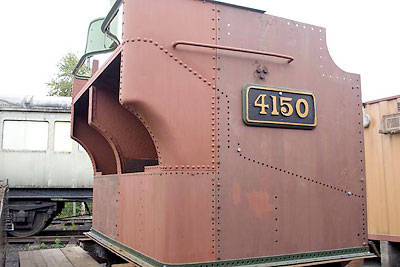 The main bunker coming together nicely. Fortunately the complicated corner panels are sound so have been retained. The side sheets are new. Driver's side view. The wooden numberplate is only temporary!
The new body is being built up on the old base to keep everything where it should be. The new baseplate is currently on the loco (shown above). Once ready both will be brought together for a mammoth riveting session! Fireman's side view.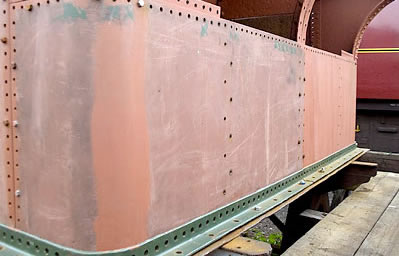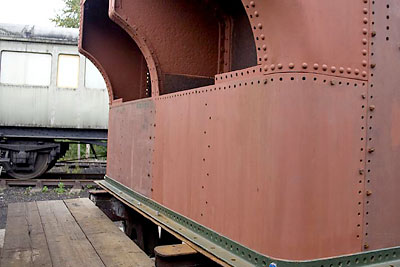 This back, lower panel panel was formed it two sections to form an accurate join. Now welded together to give an almost invisible join, just to the right of the centre line.