September 2018 Restoration Update
Our current expectations are that the boiler will enter the boiler shop in October, meanwhile work on the chassis, tanks, cab roof and bunker will continue through the winter at Bewdley.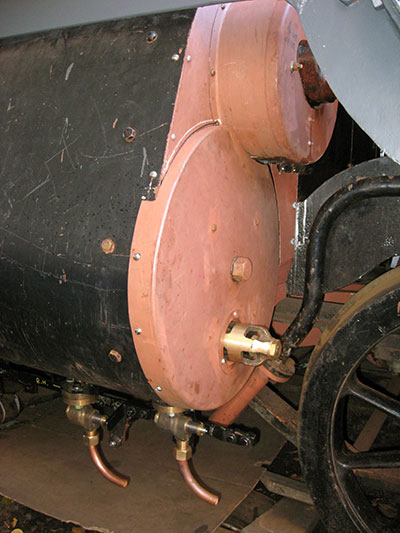 Newly-fabricated cladding fitted to the valves and cylinders - driver's side front...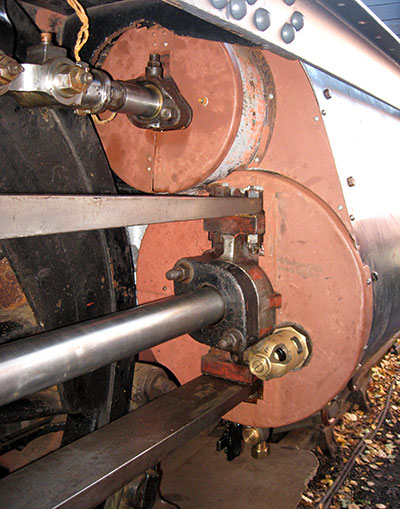 ...and driver's side rear. Many hours of work have gone into these!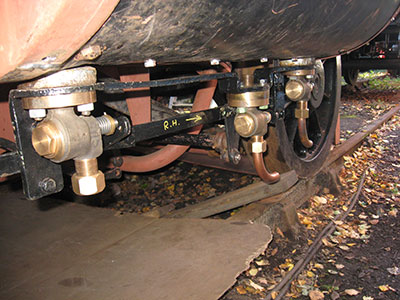 The right hand cylinder drain cocks have been temporarily test-fitted. A cut-out was required in the cladding underneath the cylinders to provide clearance for the pipe down from the valve chest.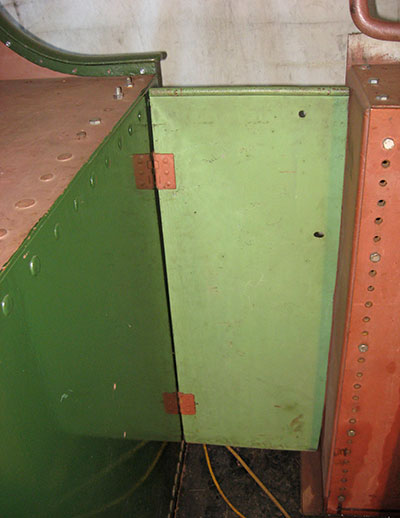 The fireman's side cab door in position. This one is original, but the driver's side was badly corroded and has been renewed.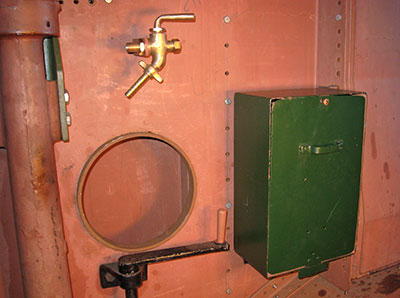 New ATC battery box bolted to the sidetank on the fireman's side of the cab. A number of cab fittings were installed temporarily during the SVR Autumn Gala for the benefit of visitors to the loco, including here the coal watering cock.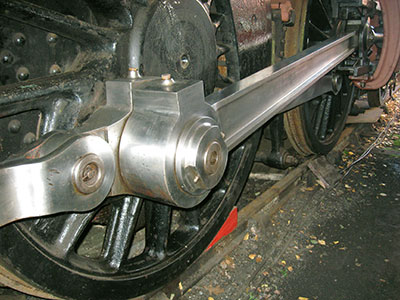 Also for the benefit of Gala visitors, rust protection was removed from the coupling and connecting rods. It has since been re- applied in readiness for the coming winter.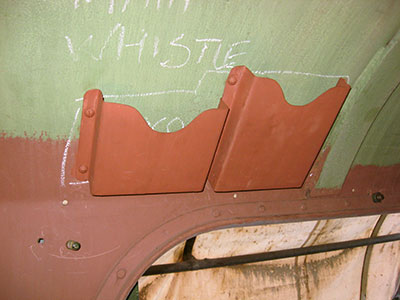 New document holders have been installed in the cab roof, for the driver's log and weekly notices.
Photos: John Whitcomb