June 2019
Restoration update
Rapid progress is being made on the boiler at Bridgnorth, and at Bewdley with the bunker virtually complete, work is currently centred on cylinder and valve cladding and pipework.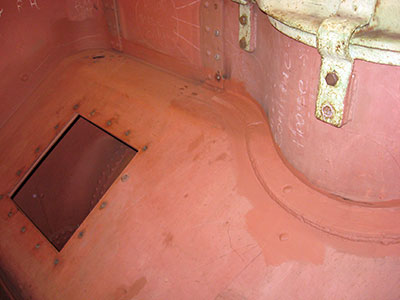 The upper coal plate has been welded in place inside the bunker. The only access to the water space underneath is now through the hatch on the left.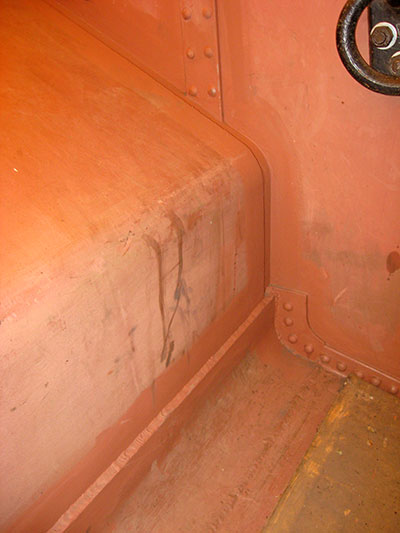 The fireman's side of the bunker, showing the rivets in joints which are visible externally, with internal joins fully welded.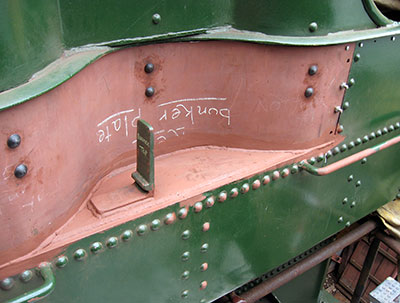 The curved plate at the top of the bunker which provides space for the lamp bracket, all now welded in place.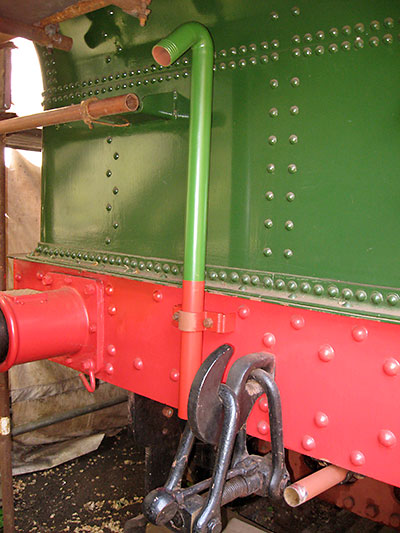 A newly-fabricated 'swan-neck' vacuum pipe at the rear of the bunker.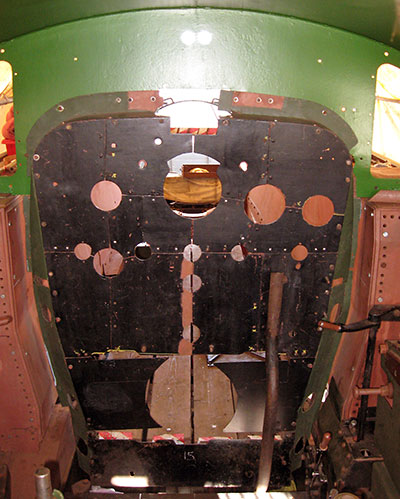 In the absence of the boiler, the backhead cladding has been attached temporarily to the spectacle plate to assist in the fitting of the cab floor and the vacuum and steam heat pipes. The cab roof is in undercoat green.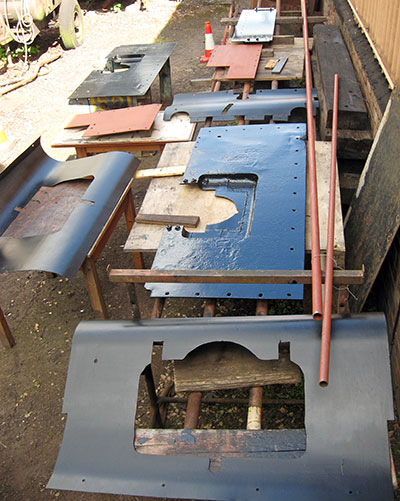 An array of running plates and cladding sheets, painted and ready to be bolted in place on the loco.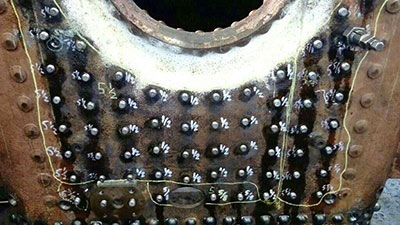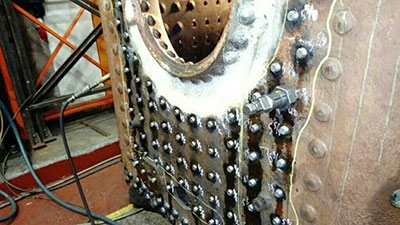 New steel stays in the firebox – these are in the doorplate at the back of the firebox, below the firehole door. Both photos show the tool used to screw the stays in place. Also visible at the foot of both photos are the new foundation ring rivets.