January 2021 Update
Well, what a start to the new year! As Bewdley is in tier 3 and most of the working members are in tier 4, we have had no option but to suspend all work. As I started to write this report, the first week after the new year started, the PM is on the TV and we are now into lockdown Number 3. That doesn't mean that we are not trying to move forward, but it is very difficult. We can still plan, buy in materials and tools. We will soon be ordering the flue tubes, complete with bottle ends and the boiler tubes. As for the welding, it has still not been resolved. The welder is trying to pin down a piece of 2% nickel steel plate, with a certificate, so he can do a test piece, but COVID seems to be making it difficult to find some. If you can help please get in touch.
Just out of interest the 19th January 2021 was the 43rd year since the loco arrived on the railway.
There is also a short piece, on the loco in this month's Steam Railway on page 42.
As for photos, I am running out of old ones, but I had a word with Tony Howard, or the "thread master" as he is known! After a career in thread grinding. Which as you would expect is more completed than it sounds. He has come up with a few photos. So over to Tony.
Thank you Tony for those excellent photo. Next month we will be looking at the crinolines and boiler cladding.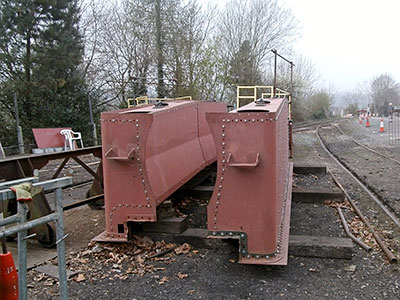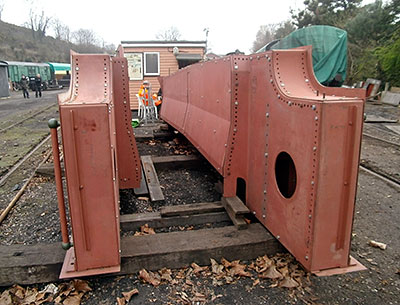 The morning of the big lift, Tuesday 28/03/2017, the yard has been cleared out, the tanks are all ready to be lifted on and we are waiting for the crane.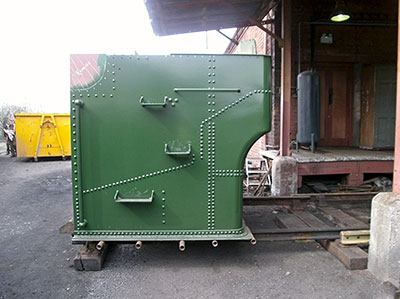 The next job was to get the bunker out from the good shed extension, where it was riveted together, so it was ready to be lifted onto the loco.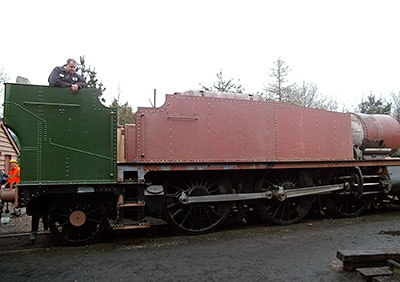 As we were all so busy, there is not a photo in my collection of the tanks, or the bunker being lifted on, but here they are fitted.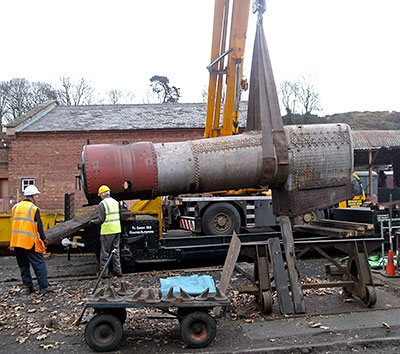 Then we removed the tanks again and out came the boiler. Here being lowered onto the wagon.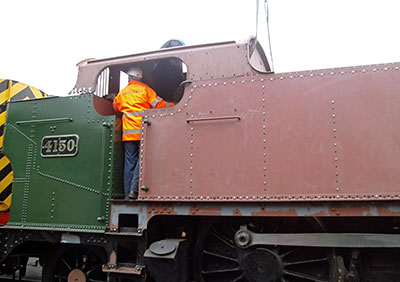 The last job of the day, refit the tanks and put on the cab roof. Photos: Tony Howard.