February 2012 Restoration Update
Further progress with the bunker assembly, with photos taken by Tony Summerton on 18 February 2012.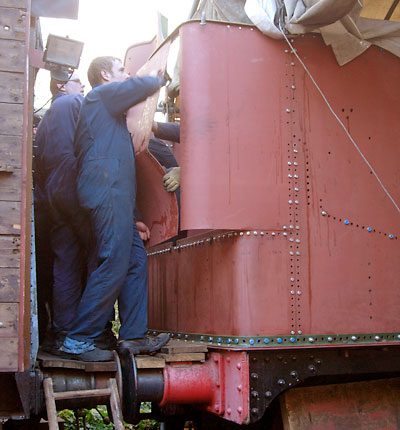 Trial-fitting the large double-radiused rear sheet.
Three-quarter view of the new bunker. The corner sheet is work in progress, not a new type of smoke deflector for working backwards!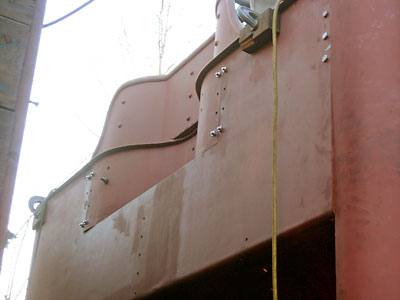 Top of the bunker, showing the recess behind the lamp bracket (yet to be welded on). A lot more drilling is required on the large sheet.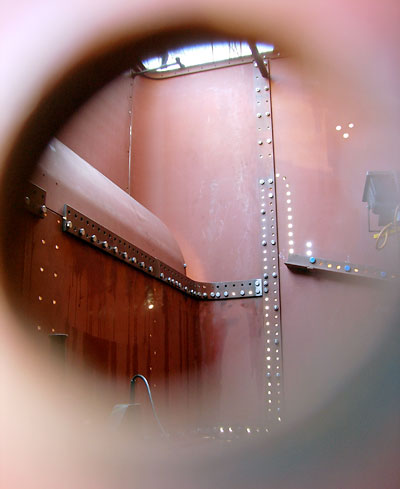 An unusual view of some of the internal structure of the bunker, without baffles or coal plate, taken through a rivet hole!