February 2019
Restoration Update
Work at Bewdley during the winter has concentrated on the cab and bunker area (well protected from the weather!), while at Bridgnorth firebox stay removal and reaming have been the priority.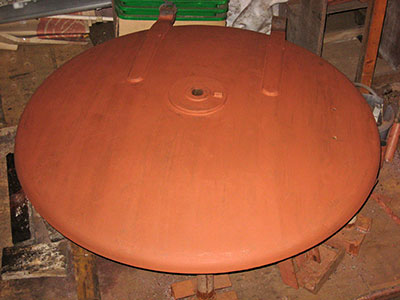 The smokebox door has been brought down to Bewdley, stripped and primed ready for re-use. The BR numberplate brackets have been ground off, but retained for possible use in the future.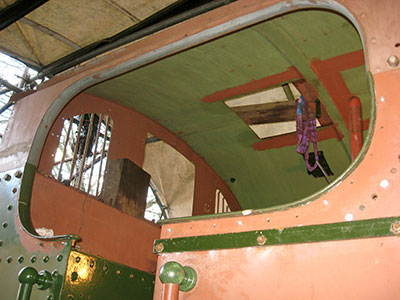 Alignment of the beading which surrounds the cab window aperture - tricky!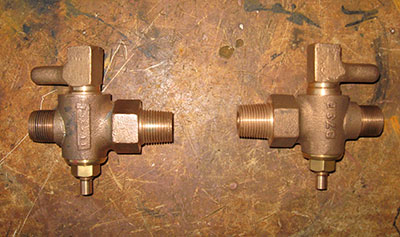 Two new 'J' cocks, which control the flow of steam from the steam fountain to the combining valve, allowing oil from the lubricator to be propelled forwards to the valves and cylinders.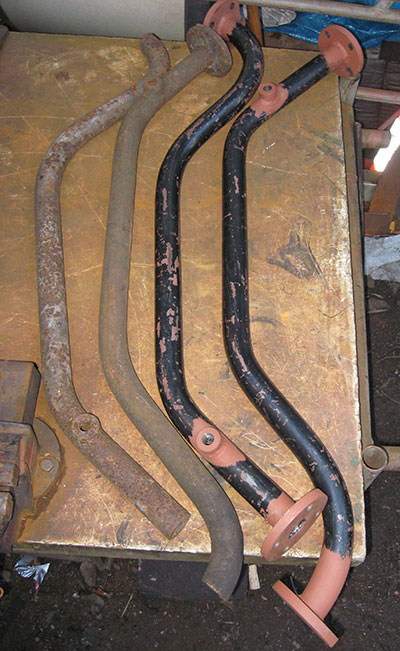 Injector delivery pipes, old and new. The threaded bosses are for pipes to the coal watering cock mounted on the fireman's side of the cab.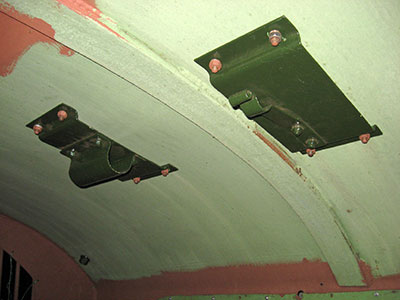 The coal pick holder is located in the cab roof - an indication
of the shortage of space in the cab of a Large Prairie! Photos: John Whitcomb.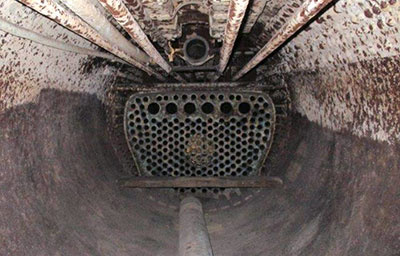 Inside the barrel from the smoke box end, the darker areas showing on the lower half have been needle-gunned. Photo: Peter Willoughby.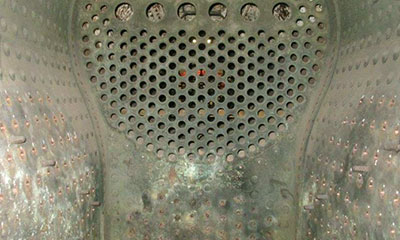 The tube plate from the firebox end. Many of the side stays been removed and the holes reamed out. Photo: Peter Willoughby.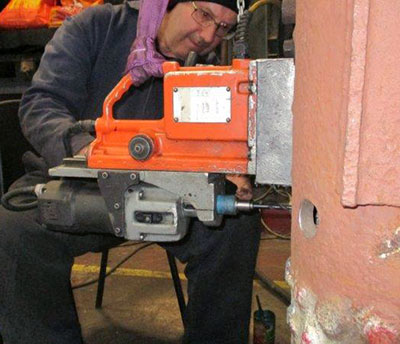 Drilling out the foundation ring rivets using a mag drill. Photo: Peter Willoughby.