December 2014 update
A look at some of the detailed work in and around the side tanks.
And a big 'thank you' to all our supporters during 2014 and all the best for 2015.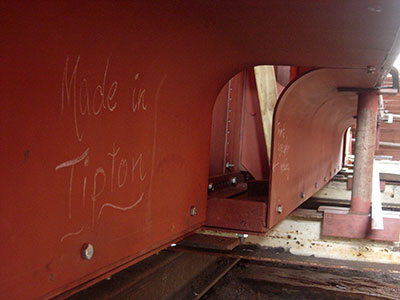 The underside of the driver's side tank, showing the transition between narrow rear splasher which only covers the reverser rod, and the wider front splasher (on the left), which also covers the vacuum pump. The joining plate was removed at the time of the photo. Photo: Tony Summerton.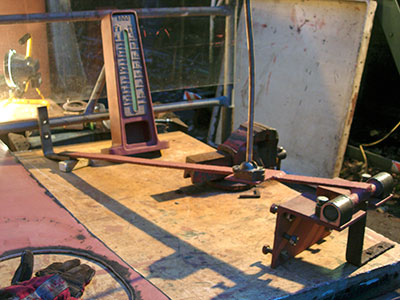 The float mechanism which sits inside the fireman's side tank. It pivots on a hefty bracket, seen on the right, and operates a pushrod (centre) which locates in the gauge pedestal, seen in the background. The float itself is not yet attached. Photo: Tony Summerton.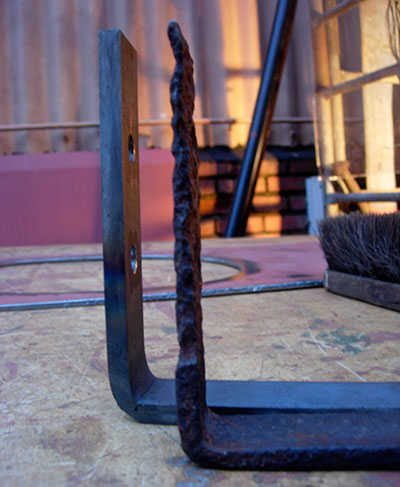 Corrosion! This is the end of the lever to which the float is attached (replacement on the left). Photo: Tony Summerton.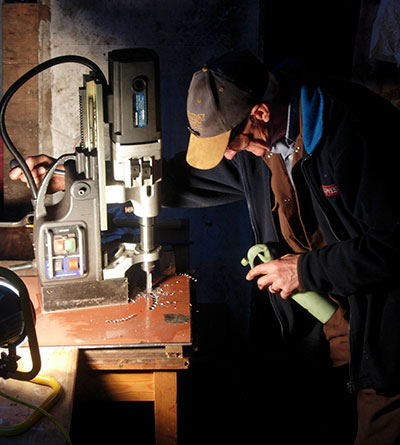 Terry Howes chain-drilling the hole for the inspection cover in the top sheet of one of the tanks. Photo: Tony Summerton.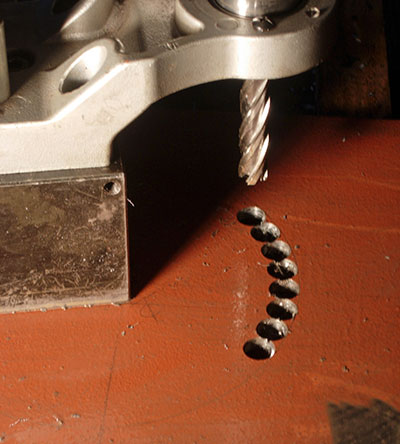 A close-up of the above process, showing the rotor broach cutter which drills an annular ring round a central plug, and is a great deal quicker than drilling complete holes with a conventional drill bit. Photo: Tony Summerton.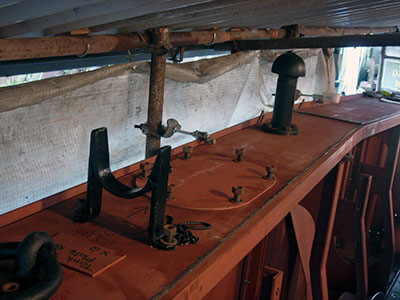 Looking forward along the top sheet of the left hand (fireman's side) tank with various fittings bolted in place, showing (left to right) the rear lifting eye with its rectangular wear plate, the fire-iron rest, the inspection cover, and the mushroom air vent. Photo: Tony Summerton.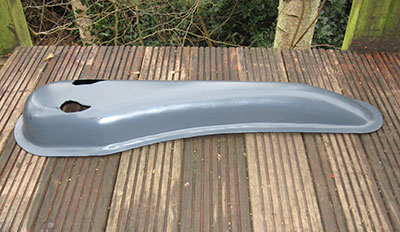 The cover for the smokebox-mounted lubricator cocks, vastly improved from its previous dilapidated state following much welding. Photo: John Whitcomb.