August 2014 update
Continuing excellent progress with the construction of the new side tanks.
Photos by Tony Summerton, and were taken during July 2014.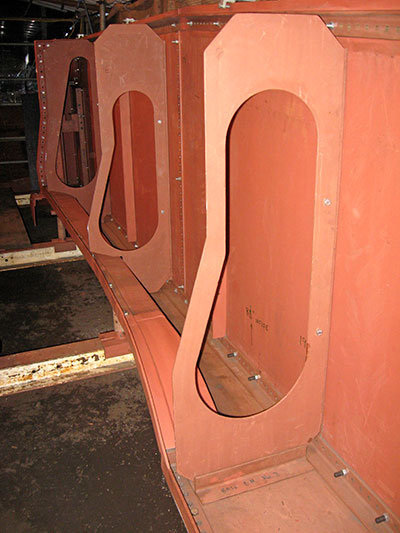 The left hand (fireman's side) tank, with baffles in position and showing the long splasher which covers the centre and rear coupled wheels.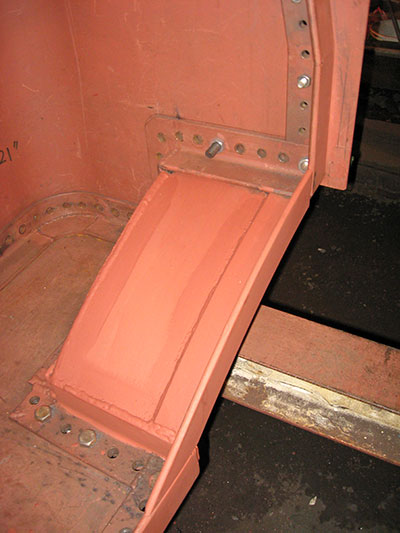 The short front splasher on the left hand tank, welded to its locating angles. Splasher and angles are all rolled to a three foot radius.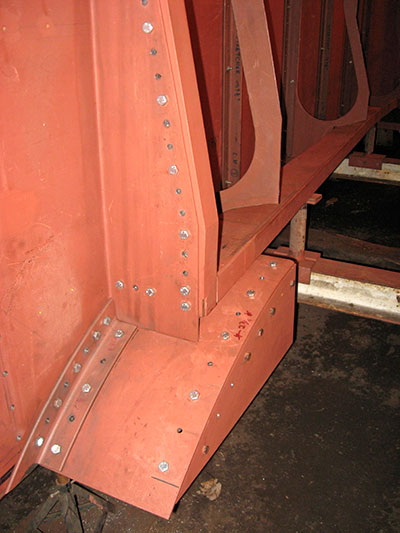 The rear splasher on the fireman's side tank, which extends back onto the footplate and forms part of the cab floor. This area will all be riveted.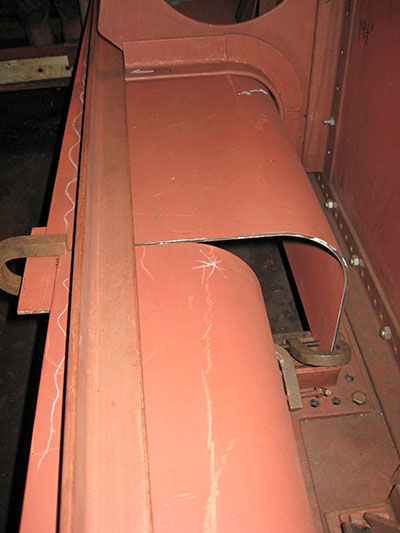 The splasher on the right hand (driver's side) tank under construction. This one is deeper and wider, in order to provide clearance for the vacuum pump and reverser rod.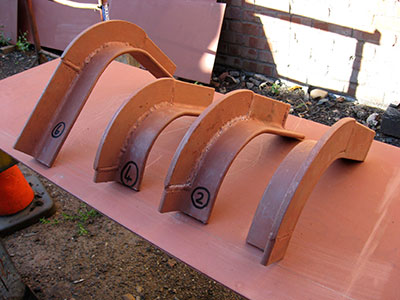 These fabricated angles will locate the baffles to the right hand tank splasher.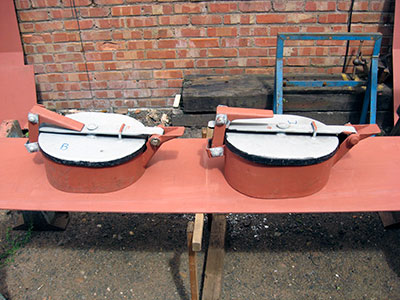 The refurbished tank fillers, with replacement hinge pins, and with badly-wasted sections replaced by welded-in inserts. In true Swindon fashion, the radiused sections are to the same radius as the tank corners, so we were able to use offcuts from the latter for the repairs.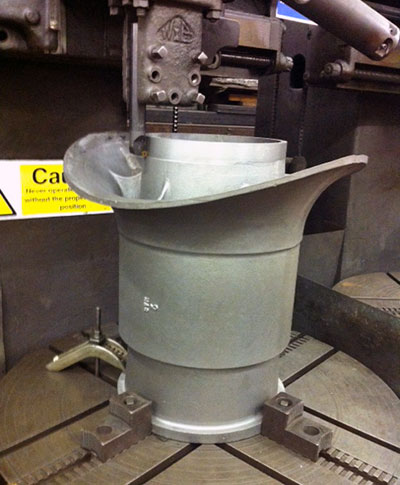 Our new chimney casting being machined in the workshops at Bridgnorth during the Peep Behind the Scenes event on 19 July.