April 2013 update
An update reflecting on the work building the new side tanks during the winter. Photos by Tony Summerton.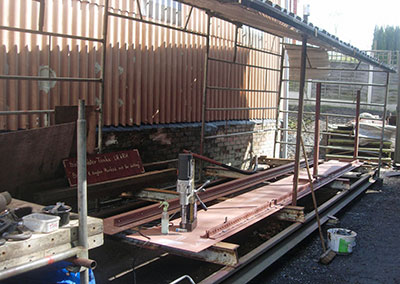 A view of the temporary shelter we've put up over the winter to keep the rain off while we're working on the tanks (total cost was zero, but very effective!). Note the flat-bottomed rails and RSJs on which the tank bases are laid, keeping them perfectly flat.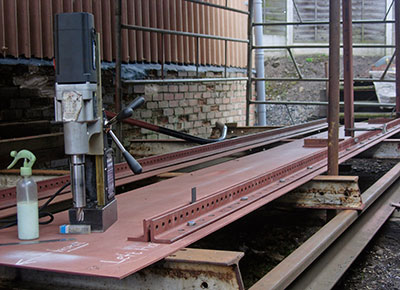 The inner and outer base angles for the left hand (fireman's side) tank, with a 5mm spacer representing the tank's outer side sheet.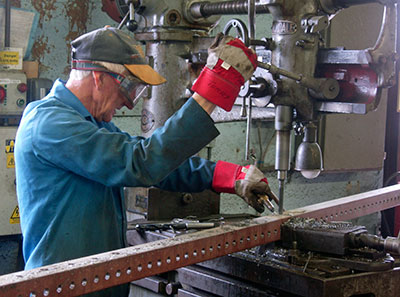 The base angles are drilled initially in the machine shop......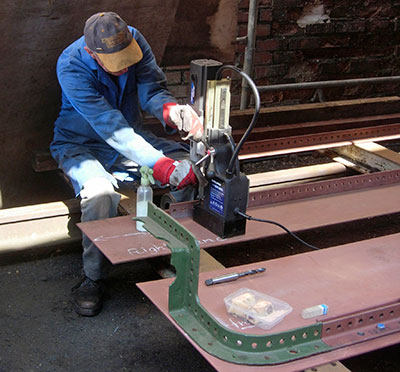 ......and holes are then drilled down through the angles into the tank base.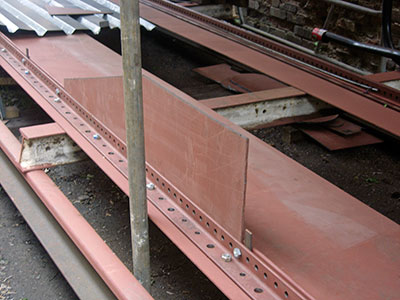 An offcut representing a 'virtual' tank side sheet. The large holes are for bolting the tanks down onto their supporting angles. Between each pair of these are two smaller holes for rivets, which are countersunk on the base in order that they sit flush on the angle.